Are PRP Injections a Smart Knee Pain Treatment?
Are PRP Injections a Smart Knee Pain Treatment?
Written By Natural Healing Arts Medical on June 26, 2020
---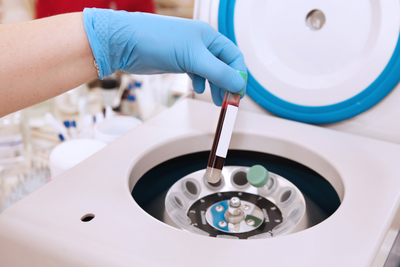 Your knees take quite a beating throughout your life.
Bending, jumping, stretching, and kneeling all take their toll.
25% of people will suffer from knee pain at some point. Your risk of developing knee pain due to osteoarthritis increases even higher after you turn 50.
Did you know an invasive surgical replacement isn't your only knee pain treatment option? PRP injections offer an innovative and effective solution using your body's own natural healing power.
How Do PRP Injections Work?
PRP stands for platelet-rich plasma. Platelet-rich plasma is filled with concentrated healing enzymes which can help your body repair tissue damage from conditions like osteoarthritis.
During PRP treatment, your doctor will take a blood sample from your arm.
He or she will then spin your blood sample on a centrifuge to separate your red blood cells and platelet-rich plasma.
The PRP will be injected back into your knee to encourage healing and reduce inflammation. Research shows PRP therapy can successfully reduce or relieve knee pain for up to six months.
Most patients only experience a little tenderness at the injection site. There's virtually no risk of rejection or side effects because the PRP comes from your own body so it's 100% compatible.
Comprehensive Knee Pain Treatment in Bradenton
Dr. David Zamikoff and the team at Natural Healing Arts Medical Center in Bradenton offer several drug-free solutions for treating knee pain. He can help you decide if you're a good candidate for PRP therapy.
Stem cell therapy and PRP injections are some of the most innovative choices. However, you can also improve your chances of long-term recovery by supplementing your injections with treatments like physical therapy, chiropractic, and massage therapy.
Physical therapy can help you improve balance, prevent falls, and boost mobility. Meanwhile, regular massage can help relieve tension. Dr. Zamikoff can help you create a well-rounded treatment plan to meet your unique needs.
Don't wait for your knee pain to get worse before you do something about it! Schedule an appointment to discuss PRP therapy at Natural Healing Arts Medical Center in Bradenton today by calling 941-761-4994.

Posted In: Chiropractic PRP Treatment