Chiropractic Care for Headaches
Chiropractic Care for Headaches
Written By Natural Healing Arts Medical on December 6, 2021
---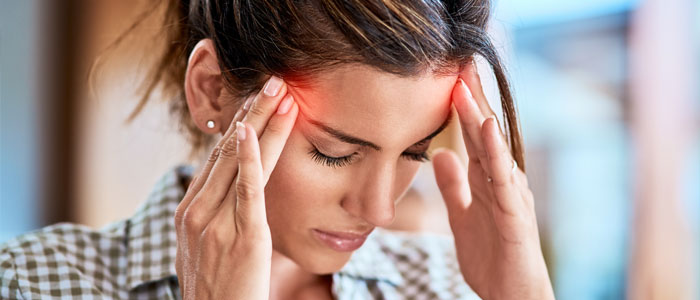 Headaches vary by intensity, placement in the head, origin, and cause. However, one thing all headaches have in common is that they hurt. Did you know that a chiropractor might be able to help you alleviate your headache? Whether you are experiencing a tension headache or a migraine, it's a good idea to reach out to your chiropractor to see how they can help you with pain relief.
While over-the-counter drugs might give you a few moments of relief, they are only a temporary solution – one that may come with severe unwanted side effects. Chiropractic is a natural, non-invasive way to get rid of your pain for good.
Schedule an appointment with us at Natural Healing Arts Medical Center in Bradenton, FL, if you've had enough of your headaches and want to get back to living your life the way it's meant to be lived. Our mission is to promote the overall health and well-being of our clients, and we provide a comfortable atmosphere that puts you at ease while our experienced staff takes care of your needs. Call us today to learn more or set up a consultation.
How Chiropractors Can Treat Headaches
At the root of chiropractic care is identifying the cause of your symptoms and working to eliminate them. This is how we approach headache treatment here at Natural Healing Arts Medical Center. One main contributing factor to many kinds of headaches is excessive strain on the neck and back. Many others are the result of poor spinal alignment or other pain that originates in the neck and back.
Chiropractors are specially trained to handle musculoskeletal issues such as these. When you come in for headache treatment, Dr. Zamikoff will identify the cause of your pain, and then integrate methods such as spinal adjustment and realignment. Frequent spinal adjustments might even help lower the probability of you experiencing certain kinds of headaches in the future.
Headache Treatment at Natural Healing Arts Medical Center
At Natural Healing Arts Medical Center, you will have access to a knowledgeable, experienced medical team that has your best interests at heart. Dr. Zamikoff, who has been recognized as one of America's Best Chiropractors, has decades of experience serving the public in Bradenton, Florida. He can help you get rid of headaches, spinal problems, neck pain, and other issues related to your health and wellness.
Schedule an Appointment Today!
Chiropractic might be the solution you have been waiting for to finally help you get rid of your headaches. Schedule an appointment with us today for an opportunity to improve your health, wellness, and quality of life.

Posted In: Chiropractic Headache Treatment Back Pain Neck Pain