Treating Low Back Pain with Chiropractic Care
Treating Low Back Pain with Chiropractic Care
Written By Natural Healing Arts Medical on March 18, 2022
---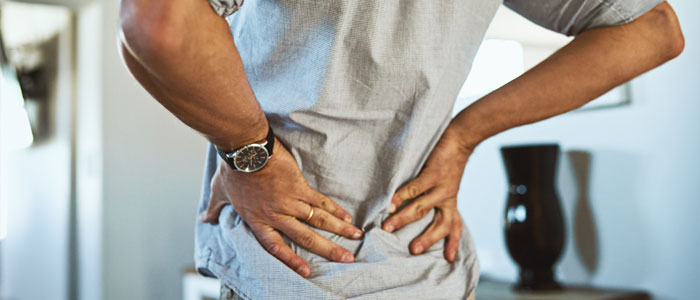 Chiropractic treatment is dedicated to the non-surgical treatment of disorders in the nervous system and skeletal system. Boiling that further down, chiropractic care is an alternative method of health treatment that has a unique focus on spinal manipulation and treatment.
You would see a dermatologist for issues regarding your skin, so it only makes sense that you would seek out a professional for your low back pain. Natural Healing Arts Medical Center can treat your low back pain and help you live a life free of discomfort.
Trust a Spinal Specialist for Your Low Back Pain
Chiropractic treatments have proven incredibly effective in treating issues surrounding low back pain, neck pain, and upper back pain. If you have been suffering from low back pain, we have a solution. Patients of Dr. Zamikoff with non-specific low back pain have been blown away by the results.
After the first treatment, there is a clear difference in pain management as well as persisting injuries. This outcome is prolonged and enhanced when obtaining routine maintenance spinal manipulation after the initial appointment.
Top of the Line Chiropractic Care in Bradenton
Managing and treating your low back pain has never been easier! Dr. Zamikoff has been selected as one of America's Best Chiropractors for 2014, 2015, 2016, 2017, 2018, 2019, 2020, 2021 and 2022 by the National Consumer Research Board. He wants to help you overcome your low back pain and restore you to your full mobility. Dr. Zamikoff strives for excellence through superior patient treatment, education, and satisfaction. When you visit the Natural Healing Arts Medical Center in Bradenton, Florida, you are considered family. Our goal is to eliminate your low back pain, neck pain, and stiffness of any kind.
Eliminate Your Low Back Pain
If sitting down, standing up, or lying down is causing pain in your low back, you don't need to suffer. Dr. David Zamikoff helps Bradenton residents free themselves of years of low back pain, and he is here to help you today!
Give the office a call at (941) 761-4994 or visit our website here!

Posted In: Chiropractic Back Pain Low Back Pain