5 Ways to Improve Immune System Wellness with Healthy Choices
5 Ways to Improve Immune System Wellness with Healthy Choices
Written By Natural Healing Arts Medical on May 27, 2020
---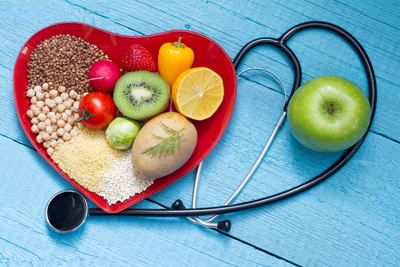 Unless you suffer from an autoimmune disease or frequent illness, you probably didn't think about your immune system too often before the pandemic.
The rise of COVID-19 has thrown our immune systems into the spotlight. Suddenly, countless Americans are looking for new ways to improve their immune system wellness and fend off infection.
While you can't boost your immune system per se, you can make healthy choices to help your immune cells thrive.
5 Strategies to Improve Overall Immune System Wellness
Your immune system doesn't "live" in one centralized location. Different organs and tissues across your body are responsible for producing and housing distinct types of immune cells.
Living an overall healthy lifestyle is the best way to create an optimal environment for your immune cells.
Live a Healthy Lifestyle in Bradenton
Dr. David Zamikoff and the team at Natural Healing Arts Medical Center in Bradenton offer multiple therapies to help reduce stress and improve your overall health.
Your central nervous system lives in your spinal cord. Regular spinal adjustments can create a healthy environment for your CNS to thrive which helps improve your resilience to stress.
Likewise, regular massage therapy can relieve built-up tension and physical symptoms of long-term psychological stress – such as raised and tense shoulders.
Physical therapy can also help you ease back into exercise by improving balance and mobility.
Are you ready to start your journey towards optimal health? Schedule an appointment at Natural Healing Arts Medical Center in Bradenton by calling 941-761-4994.

Posted In: Chiropractic Improving Immune System