Warning: Prescription Drugs Aren't Medicine
Warning: Prescription Drugs Aren't Medicine
Written By Natural Healing Arts Medical on May 12, 2021
---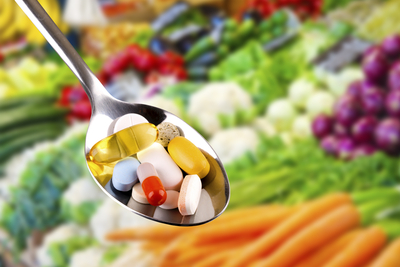 They're called prescription drugs--not prescription medications--for a reason. Medicine, by nature, aids the body in healing. Drugs affect the body one way or another. They always come with a risk-versus-benefit, offering to trade one problem for another, like liver damage for reduced inflammation.
Both prescription and over-the-counter (OTC) have warnings and safety guidelines inked on their labels. As a society, we've been trained to accept warnings and side effects as part of the norm when in reality we need to be questioning taking such things.
To drive the point home, Dr. David Zamikoff of Natural Healing Arts Medical Center wants to take a moment to cover some of the worst drug recalls in history.
Synthetic Drugs Do More Harm Than Good
Between 2004 and 2011, there were 1,734 drug recall entries in the FDA Enforcement Reports. From January 2013 to October 2018 there were nearly 8,000 drug recalls. The top five worst drug recalls include Thalidomide, Bextra, Vioxx, Baycol, and Rezulin.
Thalidomide, meant to be a sedative, caused over 10,000 children worldwide to be born deformed. Bextr, an anti-inflammatory drug made by Pfizer, caused severe heart and stomach problems. Vioxx, another anti-inflammatory, increased the risk of heart attack and stroke. Baycol, a drug meant to help lower cholesterol, put patients at risk of kidney failure. And Rezulin, a diabetes drug, proved to be toxic to the liver.
If a "medicine" comes with a warning label, don't take it. Instead, come over to Natural Healing Arts Medical Center for a natural and effective approach to healthcare and overall wellness. We'll show you how to work with your body to solve your health issues.
Get Nationally Recognized Chiropractic Care in Bradenton
Dr. Zamikoff was selected as one of America's Best Chiropractors for 2014, 2015, 2016, 2017, 2018 and 2019 by the National Consumer Research Board. He's been featured on several news stations, in dozens of newspapers around the nation, and has his own radio show.
Dr. Zamikoff is Board Certified both Nationally and at the State level. Dr. Zamikoff holds certification in operating room protocols and Manipulation Under Anesthesia by the American Academy of Manual and Physical Medicine.
Have questions or need to schedule an appointment? Call us at (941) 761-4994 or go online and fill out a contact form. We want to put you on the path to true healing.

Posted In: Chiropractic Prescription Drugs