Stem Cells Offer Relief from Knee and Shoulder Pain
Stem Cells Offer Relief from Knee and Shoulder Pain
Written By Natural Healing Arts Medical on August 6, 2021
---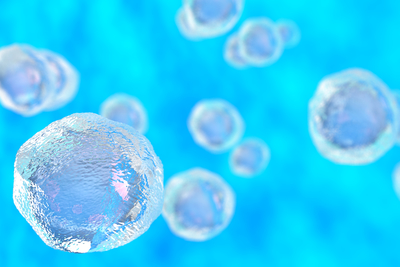 Stem cells are an incredible and miraculous part of the human body. They are undifferentiated cells that have the potential to develop into any type of specialized cell. For example, stem cells can be used to regenerate and repair diseased and damaged tissue in bodies. Because of this, they offer a unique, medication-free way to treat knee and shoulder pain.
How Does Stem Cell Therapy Treat Pain?
Using stem cells, Dr. Zamikoff of Natural Healing Arts Medical Center can help to relieve your knee or shoulder pain. As the body ages, recovering from physical injuries becomes harder because the body loses its stem cells over time. This means that there are less cells to regenerate and repair damaged tissue. Increasing the number of stem cells overcomes this problem and enhances your body's natural ability to heal itself.
What is the Stem Cell Therapy Process?
Stem cells occur naturally in your body. For this type of therapy, a small sample of stem cells are removed from your body, stimulated, and then injected into the problem area—in this case, your knee or shoulder. The procedure only takes a couple of hours and is both safe and effective. After your treatment, you will be able to return to your daily routine immediately afterward and Dr. Zamikoff will follow-up with you to ensure ongoing optimal health.
Trust Your Stem Cell Therapy to the Best
Natural Healing Arts Medical Center offers state-of-the-art procedures, including stem cell therapy for pain relief. With more than 20 years of experience in the chiropractic field, Dr. Zamikoff is an expert in helping you naturally achieve a healthy lifestyle. Named one of the Best Chiropractors in America six years in a row (2014-2019), his practice offers innovative procedures and a very comfortable clinic environment.
Book an Appointment for Stem Cell Therapy in Bradenton
If you are struggling with knee or shoulder pain and are ready to stop relying on medication to control your symptoms, stem cell therapy offers a natural and lasting solution. Call Dr. Zamikoff and his staff at 941-761-4994 today or schedule your first appointment online now.

Posted In: Chiropractic Knee Pain Stem Cell Therapy Shoulder Pain Treatment