Slim Up with Cryoskin
Slim Up with Cryoskin
Written By Natural Healing Arts Medical on June 17, 2019
---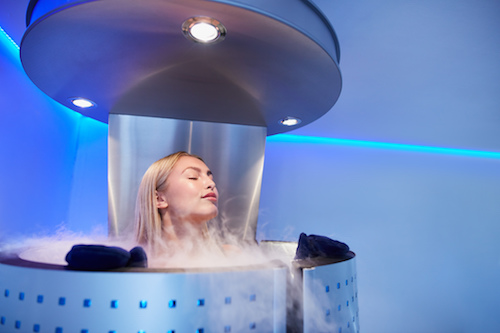 People who've been looking for weight loss treatment in Bradenton should consider Cyroskin. Traditional diet and exercises, while providing numerous health benefits, may require a very long time to show weight loss results. On the other hand, "get slim quick" products may be temporary or simply won't work.
Fortunately, fast weight loss is possible with the help of medical science. Cryoskin is a solution which is easy, painless and provides visible results after the first session.
How Does Cryoskin Work?
Doctors use Cryoskin in Bradenton to target areas of the body to reduce fat, and reverse signs of aging. The treatment can even reduce wrinkles and improve elasticity in the face.
Cryoskin slimming is a type of weight loss technique in Cryoskin which breaks down fat cells and then processes through the lymphatic system and allows them to be urinated out of the body. Cryoslim sessions are usually about half an hour long and can result in up to an inch of body fat removed from a person's waistline.
Cryoskin toning involves the use of chilling equipment to improve circulation in targeted areas. Not only does this reduce fat but also produces collagen, a protein which fights signs of aging in the skin.
A Cryoskin facial is also available. The technique smooths the skin on the face using the same science involved with Cryoskin toning. A Cryoskin facial increases tissue elasticity in the face immediately after a session. It is vastly safer than a surgical face lift and is quick and painless.
Getting This Weight Loss Treatment in Bradenton
The only discomfort people may encounter with Cryoskin is the cold temperature of the treatment, but it's very simple and comfortable otherwise. People who chose to undergo Cryoskin slimming will should avoid eating sugars two hours before/after treatment, and are advised not to workout before a session.
Call us at (941) 761-4994 to schedule an appointment. We're happy to help answer questions and look forward to hearing from you.

Posted In: Chiropractic Cryoskin Weight Loss Treatment