Physical Therapy for Knee Replacement in Bradenton
Physical Therapy for Knee Replacement in Bradenton
Written By Natural Healing Arts Medical on March 8, 2021
---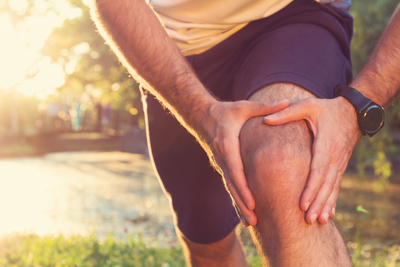 After suffering from unfortunate incidents such as a skiing accident or a fall down the stairs, you could potentially require a knee replacement to fully recover from your injury. Though knee replacement on its own can improve your mobility and make you feel like yourself again, physical therapy can significantly ease your knee pain and speed up the process.
Dr. David S. Zamikoff earned his Doctorate from the Cleveland Chiropractic College in California. He can guide you through your physical therapy, ensuring that you get the knee pain relief you're looking for so you can get back on your feet.
How Can Physical Therapy Provide Knee Pain Relief?
You can start your physical therapy as early as a few days before the operation or just after. The exercises are designed to restore your natural knee movement, strengthen your legs, and help your new knee carry your body.
Getting proper physical therapy for knee pain can help you:
Improve circulation
Restore your normal movement
Reduce swelling and pain
You may find that you have to practice half an hour of physical therapy twice each day for optimal results.
Where Will I Do My Physical Therapy?
Your exercises might either be done at the Natural Healing Arts Medical Center after you are discharged from the hospital, or your doctor could instruct you to do your exercises at home. This is typically dependent on your age and current health condition, as well as other factors.
The greatest benefit of doing your exercises at the facility is receiving the proper help with carrying out your tasks. You also may find that you have more motivation to complete your regimen thoroughly every day.
Call the Natural Healing Arts Medical Center in Bradenton to Start Your Physical Therapy
Dr. David S. Zamikoff's physical therapist at the national and state level. With his years of experience, he is dedicated to helping ease your knee pain through proper physical therapy.
Book an appointment at the Natural Healing Arts Medical Center today to get assessed and start your physical therapy to treat your knee pain.

Posted In: Chiropractic Physical Therapy Knee Pain