How Can Hormone Replacement Help Treat Your Erectile Dysfunction?
How Can Hormone Replacement Help Treat Your Erectile Dysfunction?
Written By Natural Healing Arts Medical on September 30, 2020
---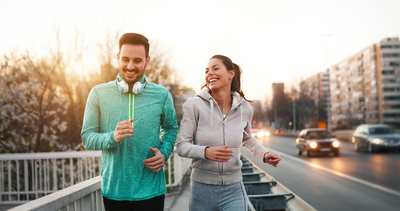 Erectile dysfunction is more common than most people realize, affecting more than 18 million men in the United States alone.
If you consistently experience erectile dysfunction, you should talk to a doctor. In some instances, the condition is linked to severe health conditions like heart disease or diabetes.
In many cases, however, the issue is hormone related. Hormone replacement therapy is the answer.
What Causes Erectile Dysfunction?
Erectile dysfunction (ED) is the inability to achieve or maintain a firm erection that is sustainable for sexual intercourse. Risk factors for ED include obesity, smoking, a sedentary lifestyle, and stress.
A male erection is a complex biological process that involves the brain, hormones, nerves, blood vessels, and several muscle groups. It starts with arousal. The brain then sends chemical messages that increase blood flow to the penis, causing it to expand and become erect.
Testosterone, the male "sex hormone," plays a vital role in this process. The hormone is a primary driver of male libido. Insufficient testosterone levels can result in a lack of sexual arousal and hinder achieving or maintaining an erection.
How Can Hormone Replacement Therapy Help Treat ED?
Research shows that testosterone replacement can help in two ways. First, men with mild ED can experience improved erectile function through testosterone replacement therapy.
Testosterone has also proven useful in treating men who are unresponsive to phosphodiesterase type 5 (PDE-5) inhibitors. These drugs, like Cialis or Viagra, are often described for ED. Not all men respond to them, however. Men with low testosterone who don't respond to these drugs may experience an improved response once their testosterone levels are normalized.
Different testosterone replacement therapy forms are available, including gels, patches, injections, and subcutaneous pellets that a doctor places under the skin every three to six months. Although the delivery methods differ, the purpose is the same – to add testosterone to the system.
ED Treatment in Bradenton, Florida
Natural Healing Arts Medical Center of Bradenton, FL, offers comprehensive ED solutions. Dr. David S. Zamikoff will discuss your options with you, including pellet-based hormone replacement, the P-shot, GAINSWave, or PRP therapy.
There are solutions for erectile dysfunction. Call us at (941) 761-4994 to schedule your appointment.

Posted In: Chiropractic Hormone Therapy Erectile Dysfunction Treatment