Choose Chiropractic for Auto Injury Treatment
Choose Chiropractic for Auto Injury Treatment
Written By Natural Healing Arts Medical on November 6, 2021
---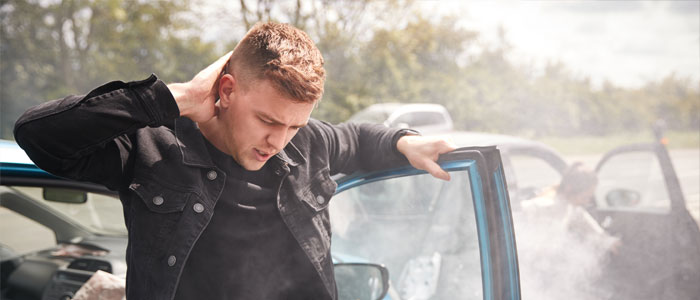 Do you find yourself with lingering, constant pain after your auto accident? Do you have a severe backache that just won't go away? Is whiplash making your life miserable? Whether your pain is slight or completely unbearable, it's important to take care of yourself and correct issues within your body after a car accident. Your neck and body are extremely susceptible to injury after an auto accident. If you've been in an accident, see a chiropractor right away, who can help you relieve your pain, identify underlying issues, and help prevent small issues from turning into bigger ones.
At Natural Healing Arts Medical Center, we have years of experience providing effective chiropractic care to victims of auto accidents in the Bradenton area. Schedule an appointment today to consult with Dr. Zamikoff, one of Florida's most respected chiropractors.
Why Chiropractic Works for Auto Accidents
Chiropractic care is a great option for auto injury treatment because it is non-invasive, natural, and provides long-lasting relief, as opposed to over-the-counter medications that may only stop pain for a short while. Chiropractic is effective because it tackles your injuries and conditions from the root instead of merely treating symptoms.
Chiropractors Are Specially Trained to Handle Auto Injuries
Whiplash, joint pain, headaches, and loss of mobility are some of the most common conditions associated with auto accidents. Chiropractors are specially trained to treat these conditions. Dr. Zamikoff has more than 20 years of experience treating patients and helping them recover from auto accidents so they can confidently and comfortably move on with their lives.
Dr. Zamikoff has been acknowledged by the National Consumer Research Board as one of America's Best Chiropractors, so you can trust him to plan and execute an auto injury treatment plan that works for you.
Auto Injury Treatment With Chiropractic
Experienced chiropractors like Dr. Zamikoff have a large toolbox of chiropractic tools that they can apply when executing your personalized treatment plan. However, the first step in any treatment you will receive at Natural Healing Arts Medical Center is proper diagnosis.
Once Dr. Zamikoff has identified your specific needs, he will develop a treatment plan geared towards fixing issues from the inside out. Your treatment plan will likely include spinal or neck adjustments, decompression, massage therapy, or other options.
Call Us Today for Rapid Auto Injury Treatment
Any accident, big or small, can have a severe and long-lasting impact on your health. Schedule an appointment with us today so we can help you get rid of your pain and get your body back to normal.

Posted In: Chiropractic Auto Injury Treatment Whiplash Treatment Back Pain Joint Pain