Back Surgery: Not So Successful After All
Back Surgery: Not So Successful After All
Written By Natural Healing Arts Medical on April 12, 2021
---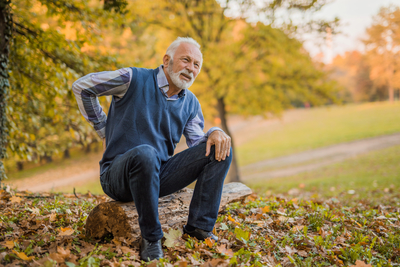 We have the best emergency medicine in the world. The problem is we're utilizing emergency procedures in far too many non-emergency cases, like back pain.
Dr. David Zamikoff of Natural Healing Arts Medical Center in Bradenton sees back surgery patients every day who are still in pain and having troubles. Even though surgeons tout a 97% success rate, the true success rate--a.k.a. pain relief and restored range of motion--is only a fraction of that. 97% means that many patients survived surgery; not that their pain problem was solved.
Here's Dr. Zamikoff's review on back surgeries…
Back Surgeries Have a 50% Success Rate at Best
Up to 40% of back surgeries fail, according to the American Society of Anesthesiologists. Going back for a second surgery drops to 30%, and then it's nearly pointless from there.
Instead of looking reality in the face and admitting that back surgery is most often an expensive and painful waste of time, surgeries that fail to reduce or eliminate pain are labeled as a syndrome--failed back surgery syndrome (FBSS). It's a bait-and-switch. Don't look at the procedure; look at the patient's reaction.
The main reason this 97% success rate fails so much is that the surgery doesn't address the root cause of back pain. Surgery is a method of eliminating what's in pain. It's unable to eliminate mental health issues or life stressors (yes, emotions can manifest as pain), lift obesity or cut smoking, or control post-operative factors.
The good news is there are a variety of options available for those suffering with back pain. Surgery is a last resort or an emergency. At Natural Arts Medical Center, we'll listen to your needs and build a custom action plan to help your body heal and eliminate back pain.
Get Nationally Recognized Chiropractic Care in Bradenton
Dr. Zamikoff was selected as one of America's Best Chiropractors for 2014, 2015, 2016, 2017, 2018 and 2019 by the National Consumer Research Board. He's been featured on several news stations, in dozens of newspapers around the nation, and has his own radio show.
Dr. Zamikoff is Board Certified both Nationally and at the State level. Dr. Zamikoff holds certification in operating room protocols and Manipulation Under Anesthesia by the American Academy of Manual and Physical Medicine.
Have questions or need to schedule an appointment? Call us at (941) 761-4994 or go online and fill out a contact form. There's hope for your back pain.

Posted In: Chiropractic Back Pain Low Back Pain