6 Signs You Need Whiplash Treatment After a Car Accident
6 Signs You Need Whiplash Treatment After a Car Accident
Written By Natural Healing Arts Medical on July 27, 2020
---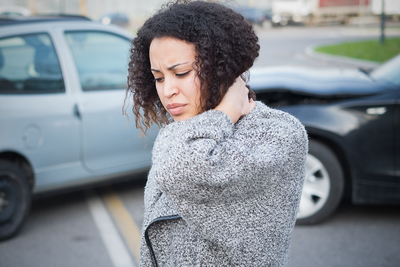 You already know Florida traffic is unbearable, but did you know it's also one of the most dangerous places for accidents?
Every year, over 255 thousand people are injured in accidents on Florida roads.
After an accident, you might "feel fine" and decide against seeking car accident treatment.
That's a big mistake. Injuries like whiplash might not produce obvious symptoms right away but still lead to long-term complications. Here's why proactive whiplash treatment is so important.
6 Signs of Whiplash You Shouldn't Ignore After a Car Accident
Did you know that 45% of people with chronic neck pain can identify a car accident as the cause of their pain? If you're experiencing any of the symptoms below, schedule an appointment with your Bradenton chiropractor immediately for prompt treatment.
Headaches
Neck or shoulder stiffness
Neck pain that gets worse with movement
Poor range of motion in your neck or shoulders
Numbness or tingling in your arms or hands
Fatigue
Whiplash is technically a traumatic brain injury. Beyond the symptoms above, you might also notice more severe symptoms such as:
Irritability or aggression
Sleep disturbances
Tinnitus (ringing in your ears)
Memory loss
Sudden or unusual depression
Blurry vision
Comprehensive Whiplash Treatment in Bradenton
Dr. David Zamikoff and the team at Natural Healing Arts Medical Center are proud to offer a wide range of car accident treatment options to patients throughout Bradenton.
During your first appointment, Dr. Zamikoff will ask questions about your accident, symptoms, and medical history. He'll also get x-rays to build a comprehensive understanding of any potential injuries.
From there, you'll work with Dr. Zamikoff to develop a personalized treatment plan. The first goal is to reduce any immediate pain you're experiencing. Next, your treatment will work on improving mobility. Finally, you'll encourage long-term recovery to prevent chronic pain.
Some neck injuries are so small that x-rays can't pick them up. That's why immediate car accident treatment for mobility and healing is so important.
Don't let a car accident leave you with lifelong pain. Schedule an appointment at Natural Healing Arts Medical Center in Bradenton by calling 941-761-4994.

Posted In: Chiropractic Auto Injury Treatment Whiplash Treatment