5 Types of Insurance Fraud from Which You Want to Protect Yourself
5 Types of Insurance Fraud from Which You Want to Protect Yourself
Written By Natural Healing Arts Medical on June 14, 2021
---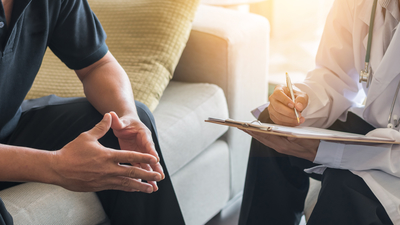 Insurance companies used to be pure ally back in the day, when they were non-profit. As soon as they switched to for-profit, things went downhill for the consumer to the point where companies sometimes commit fraud to preserve their profit margin.
At the Natural Healing Arts Medical Center in Bradenton, we want to help protect you from health insurance fraud and ensure you get adequate coverage you're due. Dr. Zamikoff has seen many frauds and scams in the industry. The first step in protecting yourself is knowing the four most common types of health insurance fraud.
3 Most Common Types of Health Insurance Fraud
Fraud can happen at any point so double check and triple check from beginning to end in every aspect of coverage and care.
Ambulance - Any healthcare emergency involving an ambulance is chaotic and highly emotional. Insurance companies can easily rack up unnecessary charges or overcharge. They can fudge the numbers on distance traveled or add services that weren't used. And if you were out cold during the trip, you have no way of knowing what was or wasn't done.
Discounts Plans and Cards - These products are touted as money savers. Some legitimately are. Most are not. There are far too many instances where said cards don't pay medical claims and have exorbitant copays that defeat the whole purpose of saving you money.
Equipment & Supply Coverage - This type of fraud leans more towards the elderly and disabled, who require more equipment to get through their day. A billing statement can become cluttered with duplicate charges, charges for extra equipment you're not using, charges for a more expensive version while you're getting the cheaper version, and more.
Find a Health Insurance Chiropractic Ally in Bradenton
Dr. Zamikoff was selected as one of America's Best Chiropractors from 2014-2019 by the National Consumer Research Board. He's been featured on several news stations, in dozens of newspapers around the nation, and has his own radio show.
Dr. Zamikoff is Board Certified both Nationally and at the State level. Dr. Zamikoff holds certification in operating room protocols and Manipulation Under Anesthesia by the American Academy of Manual and Physical Medicine.
Have questions or need to schedule an appointment? Call us at (941) 761-4994 or go online and fill out a contact form. There's hope for your back pain.

Posted In: Chiropractic Insurance Fraud