3 Common Injury Symptoms After a Car Accident in Bradenton
3 Common Injury Symptoms After a Car Accident in Bradenton
Written By Natural Healing Arts Medical on February 8, 2021
---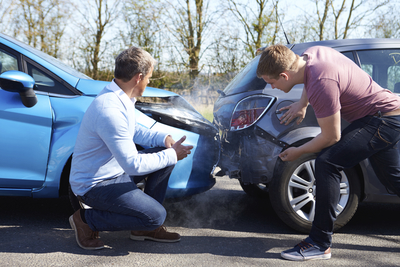 Car accidents are traumatic experiences, and sometimes, you may not even realize you're injured right away. Even if you don't notice any apparent injuries, you should make sure you're assessed and treated properly in Bradenton as soon as possible after the collision.
3 Common Injury Symptoms Following a Car Accident
To determine if you have an auto injury, keep an eye out for these three common injury symptoms:
1. Back Pain and Neck Pain
Back pain is one of the most common symptoms you may experience after an auto injury. Back pain is a sign of potential muscle injury, or damaged nerves and ligaments. If your back pain is very severe, this may indicate damage to your spine, and it should be assessed and treated as soon as possible.
Neck and shoulder pain after a car accident is called whiplash and is also one of the most common symptoms you might experience. If you're experiencing back pain or whiplash, contact the Natural Healing Arts Medical Center as soon as possible to get the help you need so you can alleviate your pain and get back to your day to day activities.
2. Headaches
If you suffer from serious headaches after an accident, you should not delay getting treatment. Headaches can be a sign of serious health issues such as brain damage, concussion, or even blood clots in your brain.
3. Changes in Personality
If you did suffer a traumatic brain injury due to the accident, you may notice changes in your personality.
You may feel more:
Depressed
Irritable
Moody
Confused
If you're having trouble focusing or notice abnormal changes in your mood after an accident, you should reach out to Dr. David S. Zamikoff for a proper accident assessment.
Contact the Natural Healing Arts Medical Center in Bradenton to Treat Your Auto Injury
Dr. David S. Zamikoff has a Doctorate from the Cleveland Chiropractic College in California and can assess your symptoms and treat your injuries so you recover properly. He is also Board Certified Nationally and at the State level so he can thoroughly assess your injuries and discuss treatment options to help you get back to optimal health.
If you've been in an accident, book an appointment at the Natural Healing Arts Medical Center today to have your injury symptoms assessed.

Posted In: Chiropractic Auto Injury Treatment Whiplash Treatment